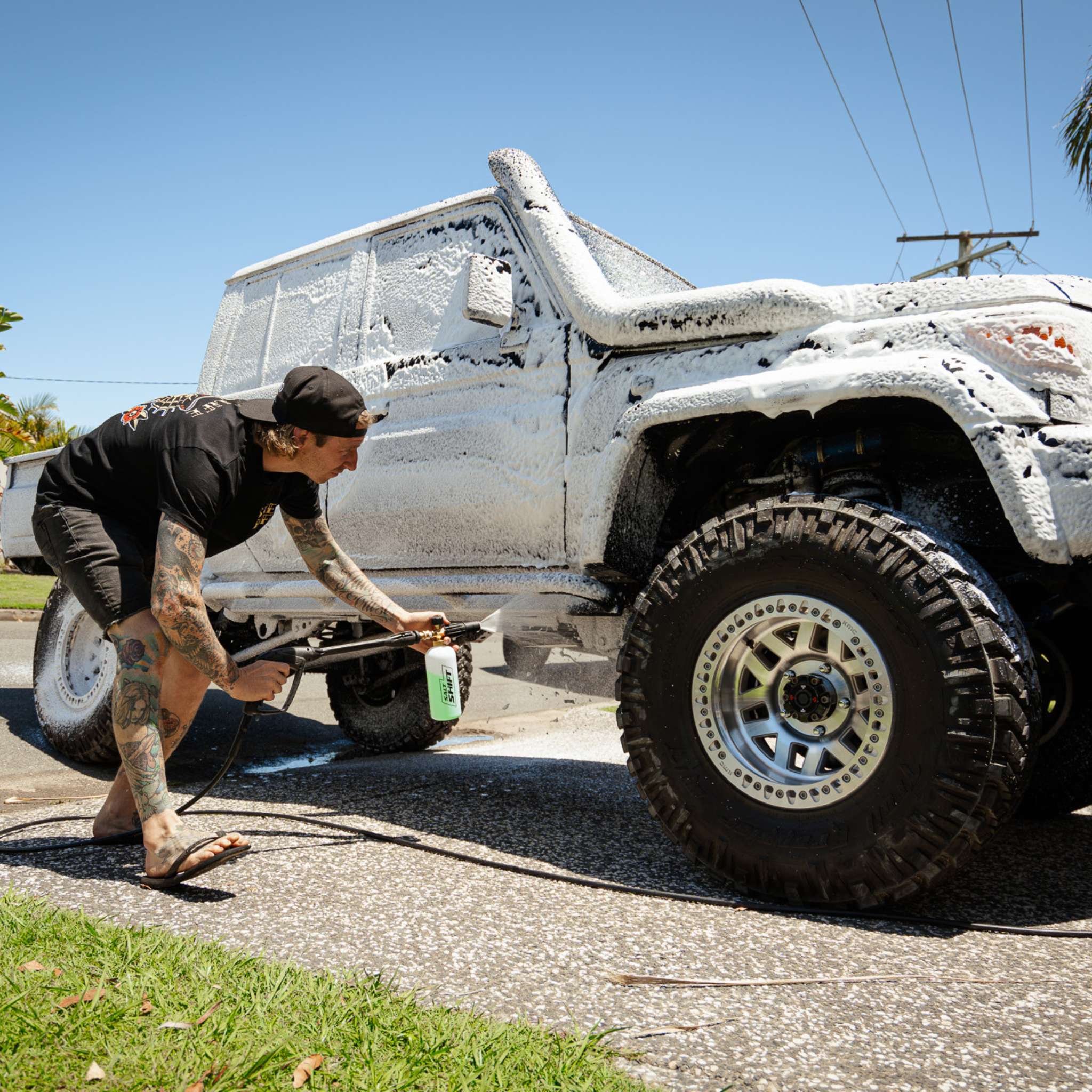 Salt Shift Ultimate Off-Road Wash Kit
Get all the cleaning tools you need with the Salt Shift Off-Road Ultimate Kit. Featuring all the products in our off-road cleaning arsenal, you'll be geared up to safely eliminate any salt, mud and dirt off your vehicle in just a matter of seconds.

Kit Includes:
Salt Shift 1L Advanced Off-Road Wash

Salt Shift Underbody Blaster

Salt Shift Chassis Flusher

Salt Shift Snow Foam Cannon

Salt Shift Twist Pile Dry Towel

Salt Shift Mega Wash Mitt

Salt Shift Flusher Canister

Flusher Hose

Pressure Washer Adaptor

*
*Please Select your make of pressure washer when adding this kit to your cart
Features:
60 second contactless wash

Corrosion barrier protection

Safe for all surfaces

Plant-derived ingredients

Biodegradable | Hazard-free

PH neutral | Phosphate free

High-Pressure Unit Required
*Salt Shift formulas are UV activated, do not store in direct sunlight. Formula will still perform normally if colour is lost.