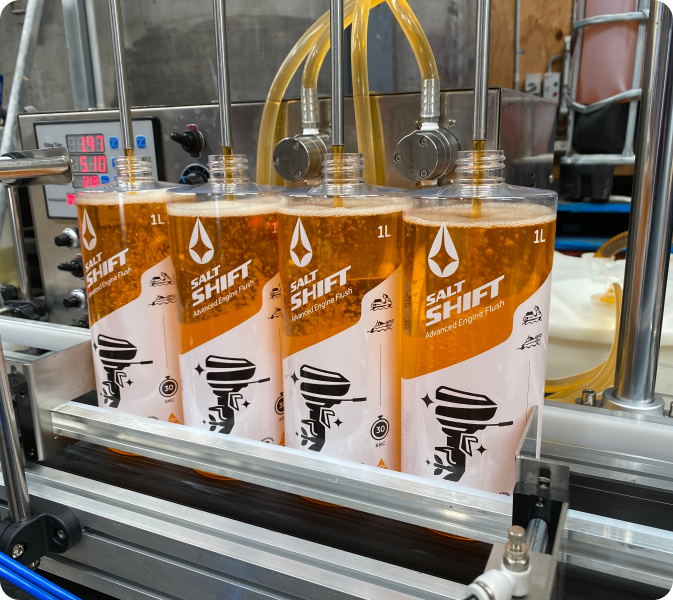 FROM DESIRE TO SALT SHIFT
Mike and Connor were avid ocean-goers who understood the importance of properly cleaning and preserving their beloved watercrafts, whether it was a PWC, boat, or 4x4. Despite their extensive experience on the water, they could not find a marine wash on the market that effectively removed sea salt with ease.
Utilizing his formal qualifications as an automotive technician, Mike collaborated with a prominent chemist, known as "Prof. Paul," and a group of industry experts to conduct over a year of rigorous research and development to create a solution. The team aimed to formulate an eco-friendly, fast-acting, no-scrubbing marine wash that would thoroughly clean and protect watercrafts.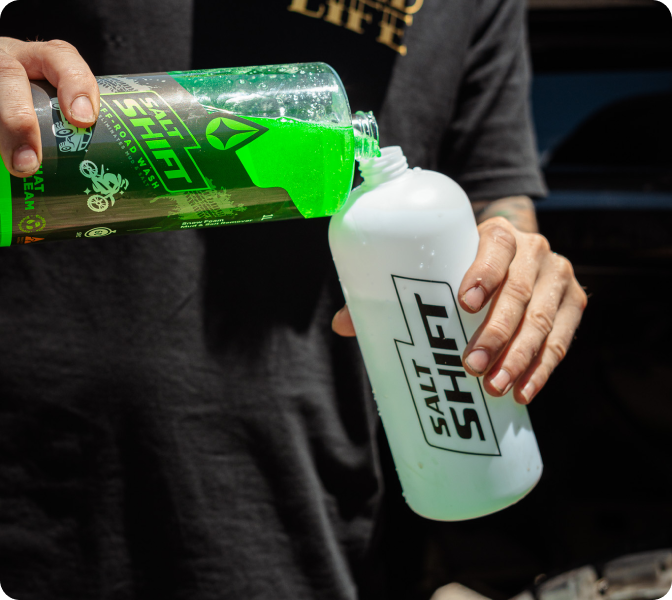 LOW IMPACT GREAT RESULTS
Through experimentation with various ingredients such as citrus, vinegar, chelating agents, organic derivatives, and surfactants, they ultimately developed the most advanced marine wash available. This revolutionary product was designed to be kind to both watercraft and the environment, removing 100% of salt buildup in just seconds.

With this breakthrough, Mike and Connor founded Salt Shift. An Australian-based company dedicated to providing the most effective and eco-friendly marine wash on the market.