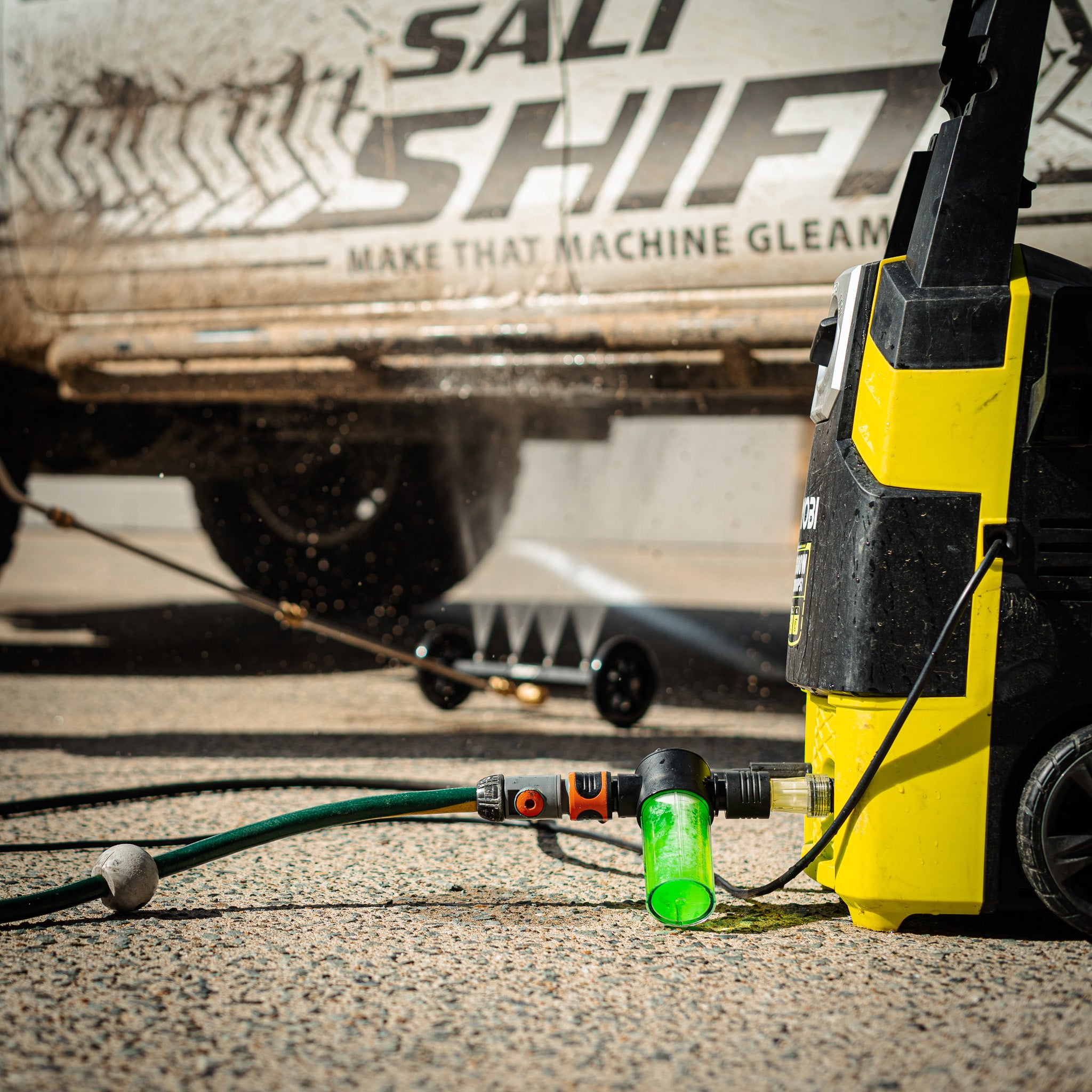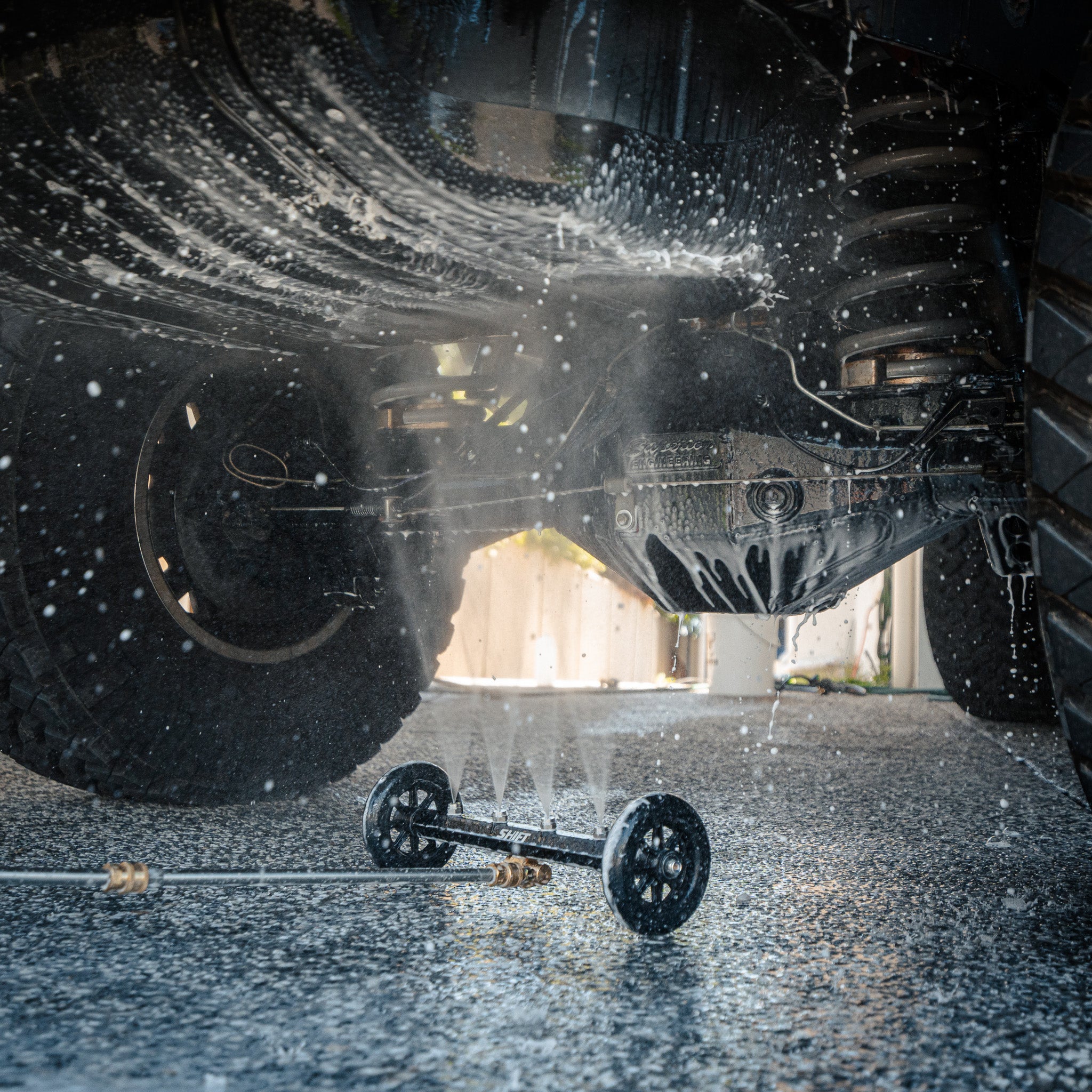 Underbody Blaster Salt & Mud Kit
Get to all those hard-to-reach vehicle areas with the powerful Salt Shift Underbody Blaster. Featuring two robust wheels, 4 high pressure jets and universal extender hardware designed to attach to your pressure washer with a Salt Shift adaptor. Bundled up with a flusher for your pressure washer and Salt Shift Off-Road Wash, you can now blast Salt Shift to the undercarriage of your vehicle, eliminating unwanted salt, sand and mud. Look after your rig and it'll look after you. 

The Salt Shift Underbody Blaster thoroughly cleans your:
Chassis
Suspension
Driveshaft and u-joints 
Exhaust and shields 
Transmission and engine 
Vessel and trailer undersides
Max pressure 4,000psi - Recommended to use 1,500psi upwards
*Please note Salt Shift formulas are UV activated, do not store in direct sun as they will loose colour, however the agents in Salt Shift formulas will still work perfectly fine if colour has been lost.